https://www.hms-resolute.co.uk/the-resolute-desks/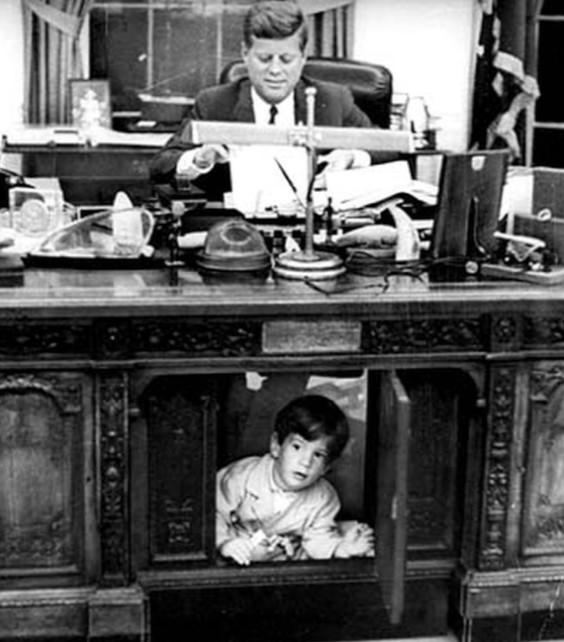 When, in 1879, HMS Resolute set off on her final voyage, and headed for the breaker's dock at Her Majesty's Dockyard Chatham, the Royal Navy put events in motion to create a lasting symbol from her timbers for the American president. I always thought the idea for the Resolute Desks came from Queen Victoria, but recent research has proven me wrong.

Several years before Resolute entered the breaker's dock an officer wrote up his idea for making a desk to give to the president as a way of preserving the symbolic gift. In 1879 a young clerk found this memo, and the idea caught on. The rest, as they say, is history!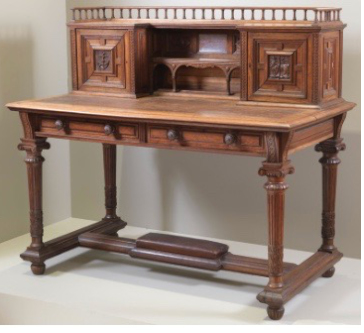 When Queen Victoria became aware of the desk project she liked it so much she not only endorsed the plan, but she asked to have her very own desk made from Resolute's timbers. She didn't really know the plans to make desks was afoot until after the first two had already been started. As a result, the furniture maker commissioned to create Queen Victoria's desk struggled to find enough sound wood from Resolute to work with!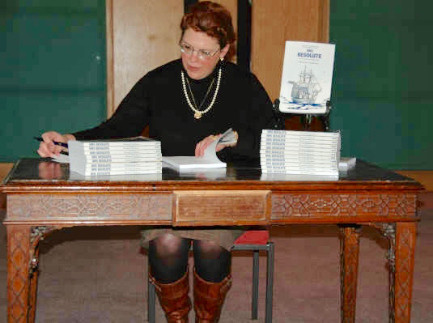 It was very fitting for the Queen to have her own Resolute desk, since she played a central role in Resolute's story. Chief among the things she did was the keen interest she took in the ship when Resolute returned to British waters in 1856. She set the tone for the celebrations when she asked the Royal Navy to tow Resolute to Cowes, on the Isle of Wight, where the Royal Family was staying. Queen Victoria even invited Resolute's American captain, Henry Julius Hartstene, to Osborne House for dinner and an overnight stay. Much to their joy, she also gave Hartstene £100 to distribute amongst the American Resolutes who had to stay onboard.

Subsequently, virtually everyone followed her example, making the Queen instrumental in the success of Resolute's peaceful mission. Huzzah for the Queen! And huzzah for the Resolute!