In 1855 HMS Resolute had the best Christmas Eve any ship has ever had! Throughout her life December was a busy month for Resolute anyway. Between 1850, when she joined the Royal Navy, and 1855 she hosted some great evenings full of entertainments and learning. Sometimes she hosted lectures and other times seasonal theatre performances. McDougall & Osborn's 1850 "The Illustrated Arctic News" included this image of her most recent performance. Everyone seems to be enjoying the festive event!
God Bless Them Everyone!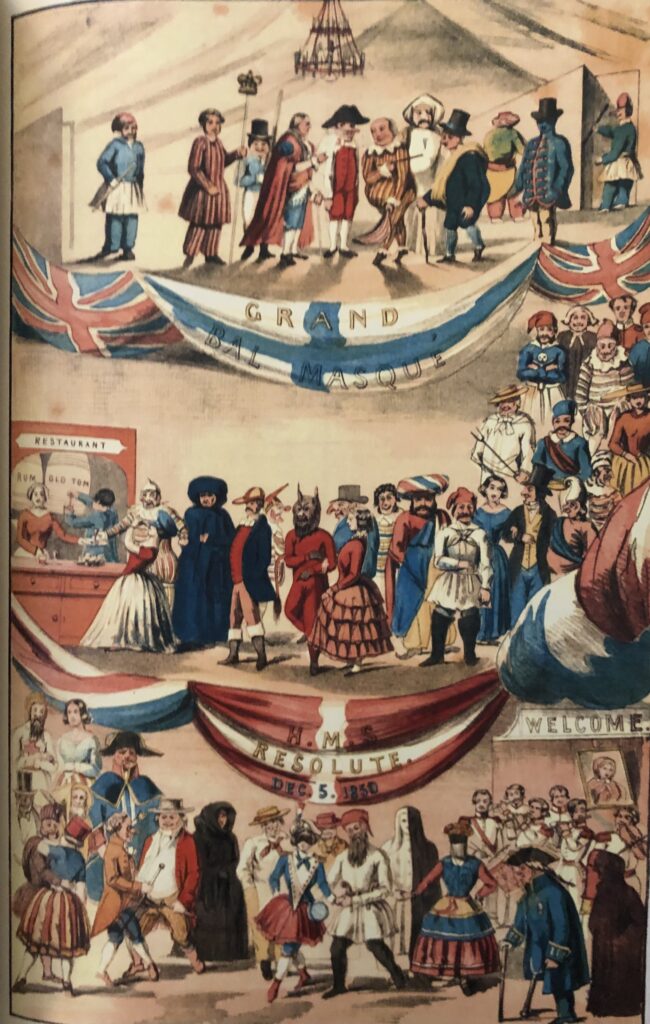 SPEAKING OF CHRISTMAS: This is such a busy time of the year! One would think in these days of Covid we would have fewer things to do to prepare for feast days. But this hasn't been the case in my house. Here is a suggestion for a Christmas present, just in case you have a history or maritime buff in your family who won't mind waiting a few extra days to receive the perfect gift! My 2007 novel is available on Amazon.com and Amazon.co.uk. IF, however, you prefer a Kindle version you will have to wait a bit longer. I am currently negotiating with the publisher for a Kindle version to become available in 2021.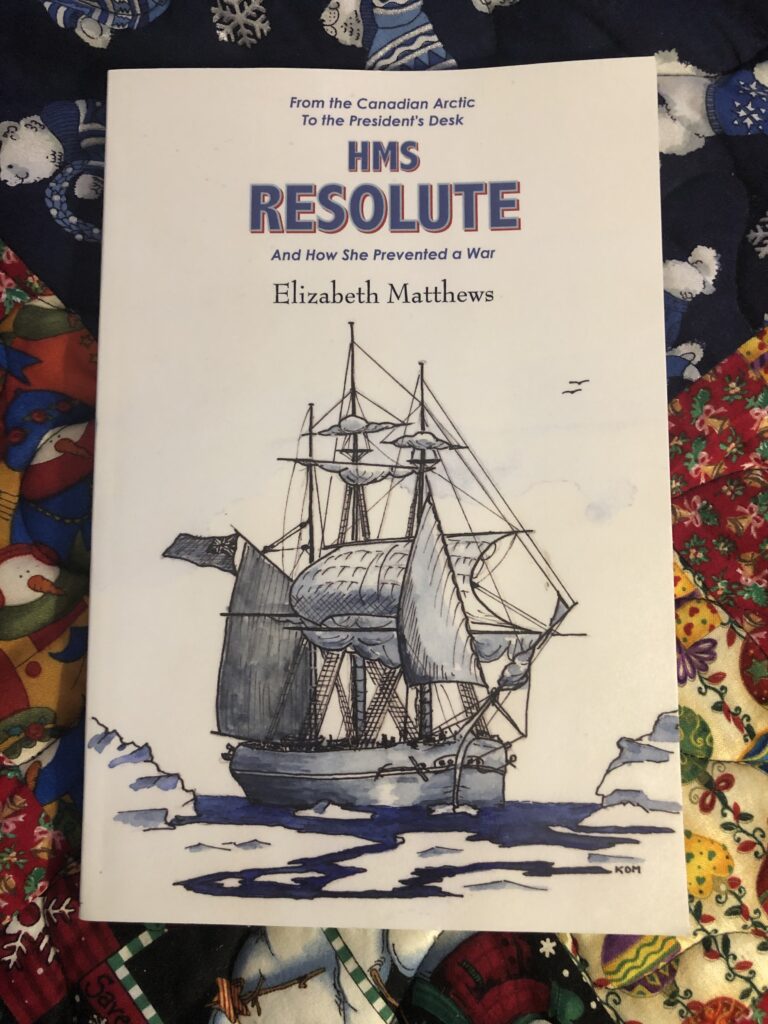 "From the Canadian Arctic to the President's Desk HMS Resolute & How She prevented a War" is set against a Christmas quilt by Deborah Connor